Iron Core, an innovative new material metal pan that warms up in a minute.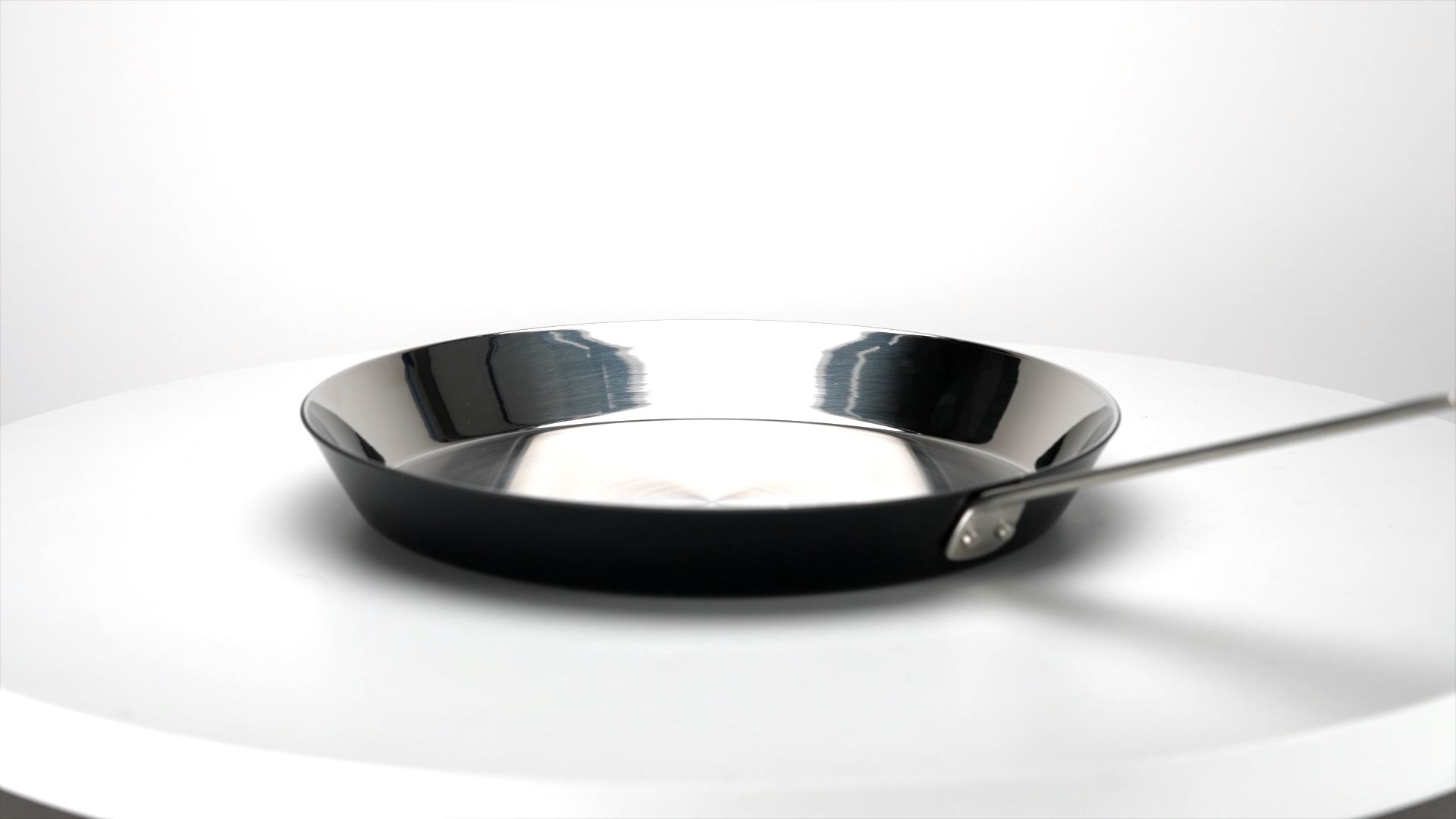 Existing cookware products in the market are usually made of stainless steel. This is because stainless steel is highly corrosion-resistant, resistant to rust, and easy to clean and store, which means Is suitable for cooking. However, stainless steel cookware has a low thermal conductivity, so it takes quite long time to preheat. If you don't preheat it enough, food will stick to the pan, making it difficult to use.
'Iron Core', a product which solved the problems of stainless steel cookware, is being funded on Kickstarter now. 'Iron Core' is a pan that is made of a new innovative material that has the advantages of both stainless steel and iron to increase thermal conductivity and retain heat for a long time to reduce the time for the cooking.
Doubled thermal conductivity with new material. Preheat the pan in 1 minute
Iron Core is equipped with 'Iron Core Clad', a new material in which all-ferrite iron plates are inserted between stainless steel. All-ferrite iron has three times more carbon than conventional stainless steel, and this allows faster heating. With this new material, the best pan was created with minimized thickness, transmitting the heat more evenly. Iron Core has twice the thermal conductivity compared to conventional stainless steel pans and can reach the optimum preheating temperature of 185°F in less than one minute.
Energy-saving, efficient product that can be used permanently
Since it preheats in a minute, you can reduce the time required for cooking and you will not burn your food. It also has a high heat retention rate, which means you can cook on low heat after preheating so is efficient as it can save energy such as electricity or gas. If you manage it well, it can be used permanently because you can cook on low heat and the diagonal design with an open edge minimizes the heat deformation of the pan. In addition, the outer surface of the product is coated with 7th generation ceramic coating, providing excellent abrasion resistance enough to withstand even steel scrubber.
Optimized fan for Induction Heating, three sizes available for various types of food
Iron Core is a product that can be used on all range types such as gas ranges and induction, but because the material used is magnetic, it performs best on IH (Induction Heat) type electric ranges such as induction, highlight, and hot plate. Iron Core is available in three sizes: 9.5 inch, 10.2 inch, and 11 inch, so it can be Optimizely used for different types of food. 9.5 inch for fried eggs, 10.2 inch for pasta and stews, and 11 inch for steaks and grills.
If you are suffering from cooking because it takes too long to cook and the food often sticks to the pan, we recommend you to use Iron Core, which allows you to preheat the pan in less than a minute and cook quickly and neatly. Get yourself the best pan at a special price on Kickstarter now.