Planning your next foodie night in with friends
While restaurants are always an enticing prospect for great food, sometimes it can be just as fun to experiment with new dishes in the company of your friends at home. There are many advantages to staying home, including reduced cost and being able to prepare the exact dishes you want.
Better yet, you won't have to worry too much about tipping (unless of course your guests are feeling particularly generous!), and you'll have all your own creature comforts and activities around you so you can build the perfect night.
Appetizing ideas to feed your friends
Let's start with the most important part – the food! Your plans should be informed by the number of guests you're expecting and for larger numbers, it's usually less stressful – and far more fun – to offer several small dishes for friends to enjoy together.
Be sure to note any dietary requirements, including accommodating for any vegetarians, vegans or gluten-free guests, and take care to check on any allergies. The last thing you want is serving up something your friends have no choice but to pass up.
So what are we waiting for? Here are three great dishes you can whip up for your next get-together. Click each dish for full preparation instructions, and fear not – they're easy to fix up at the last minute with the minimum of fuss.
For an Italian snacky vibe, try whipping up a batch of pizza puffs. Much better home-made than store-bought, you can switch up the fillings depending on preference or requirement. Go traditional with pepperoni and mozzarella, or add peppers and sausage for a kick.
Another option to think about is baked spinach balls. Surprisingly easy to make and super versatile, the balls can be served as an appetizer or as a fun vegetarian alternative to meatballs for any vegetarians at your next get-together.
Next up, Mediterranean flatbreads. Made with roasted tomatoes and scallion cashew 'cheese', these flatbreads are similarly adaptable and the toppings can be switched out according to your preference. They go perfect with a romaine salad.
There's plenty of inspiration out there and so many dishes that can satisfy and delight without you spending hours in the kitchen or spending a fortune of ingredients. But once the food's sorted, how else are you going to entertain your guests?
Roll out the games to really spice up the night
Combining your foodie evening with some games can really get the party started, and these days there's much more choice than the old favorites like charades. Of course, the best games are those that get your guests on their feet – what better way to burn off those calories after food?
If party games aren't your thing then consider casino classics like poker, roulette or blackjack. The required equipment is relatively inexpensive to buy or hire these days, while you can also play a host of great games online.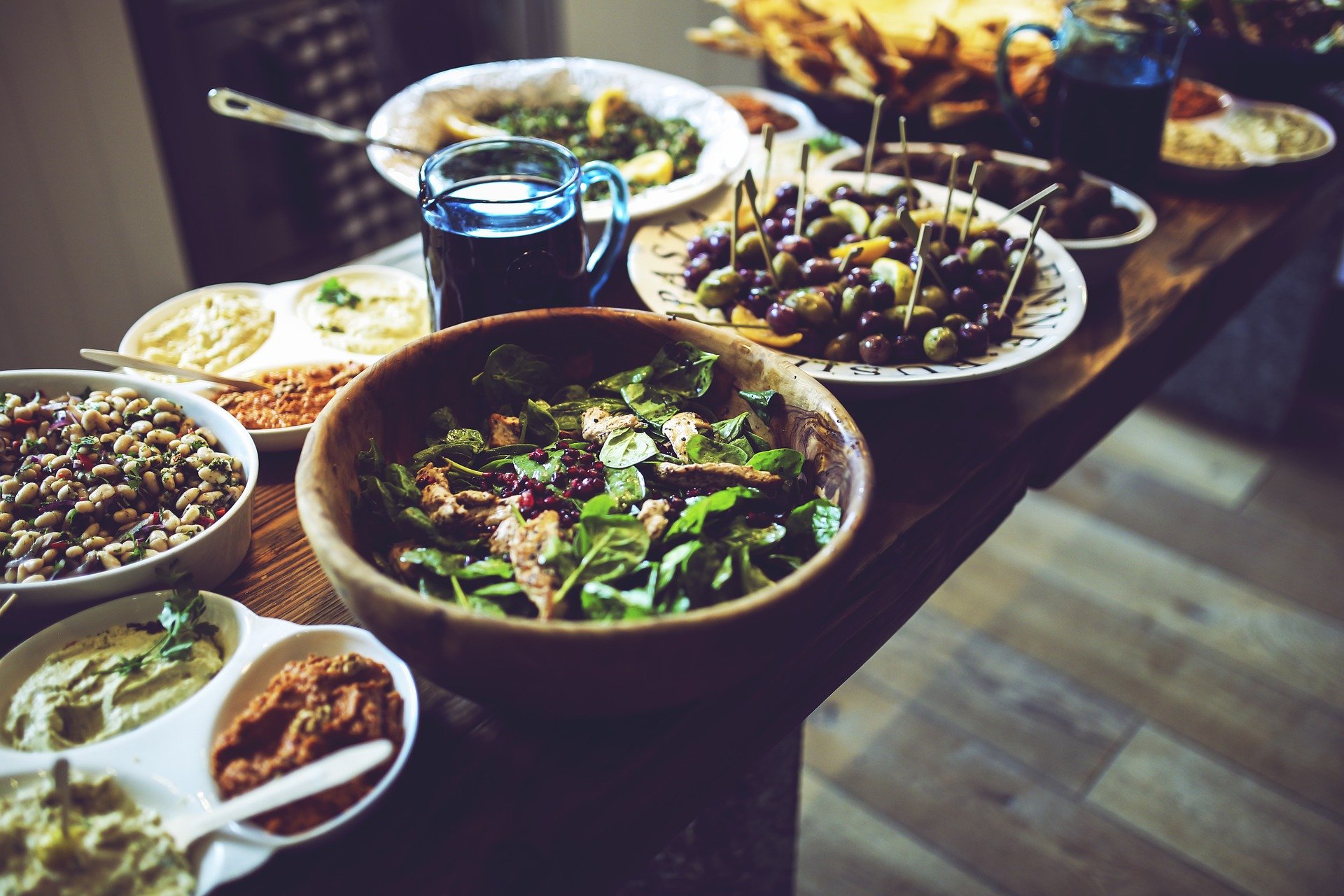 Cast your laptop or tablet to the TV, so you guests can share in the fun, invite them to chip in a couple of dollars each and see how far your money takes you. Who knows, you could strike it lucky and be able to pay for everyone's cab fare home!
There are so many casino websites to choose from and the majority offer a great range of games that are accessible to players of all abilities. If you're still unsure about which one to pick, this BonusFinder review of Wildz may help guide your decision, but be sure to explore what's out there. There are all sorts of bonuses such as free spins or deposit matches too, which can help the fun last longer.
But however you choose to entertain your guests, combining food with fun has never been easier. And you'll quickly discover that your next big culinary adventure with friends may actually take you no further than your own living room!