Three Nourishing Meals That Will Keep Your Family Warm and Full This Winter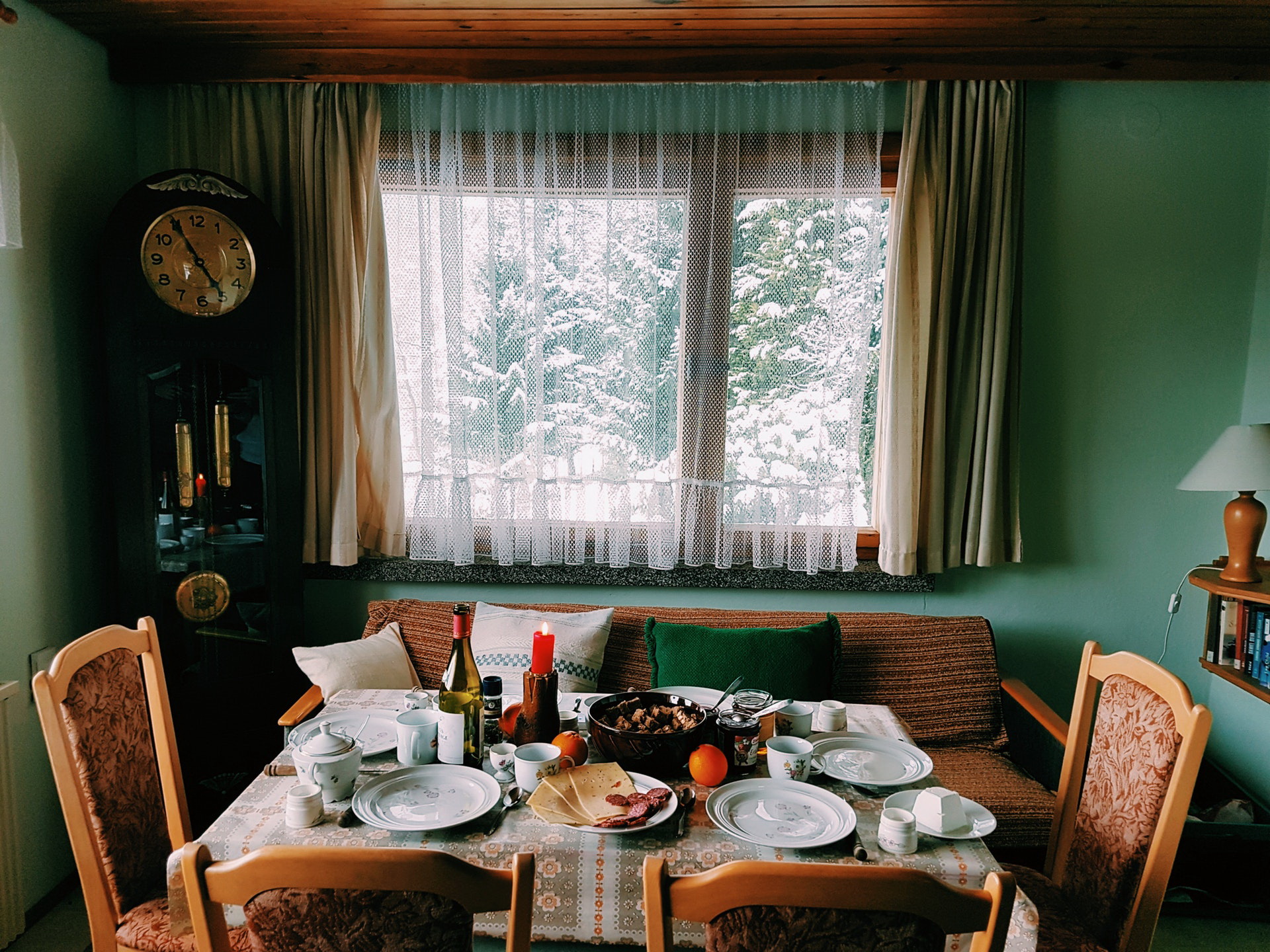 During the winter, your body will retract. Therefore, you need foods which fill you up and leave you feeling warm and comfortable inside. Our bodies always crave comfort food during the colder months, however there's no need for those comfort foods to be unhealthy options. You might be surprised to discover that there are a number of healthy and simple meals which you can easily prepare at home using ingredients which stay fresh and which taste great. They'll give you a health boost while making you feel satisfied and full.
Are you ready to serve up some delicious nourishing meals for your family this winter? Read on to find out more.
Baked Winter Veg
Orange vegetables are full of nutrients that are great for your health at any time of year, but especially during the winter. They are also packed with complex carbohydrates that will fill you full of energy to deal with those cold days and nights. Some of the best winter vegetables to eat include spaghetti squash, acorn squash, butternut squash and sweet potatoes. All of these are incredibly comforting when they're roasted, so feel free to serve them up to your family this cold season.
Even if you aren't a great cook, it couldn't be simpler to cut up these vegetables and pop them into the oven with a little oil to cook while you get on with other tasks. Simply cut the vegetables open, scrape out their seeds, add a touch of sea salt and some melted coconut oil and then put them onto a cookie sheet. Bake them at 375 degrees for three quarters of an hour and then they'll be ready to serve. Feel free to add some herbs and extra seasoning for an additional kick.
Quinoa Porridge
Nothing warms you up quite like porridge for breakfast. Now, why not try this porridge with a difference for a healthier alternative to this traditional winter morning favorite. Quinoa is very expansive, so it leaves you feeling very full and satisfied ready to head to work or school in the morning. Quinoa is also ideal for weight loss since it can absorb a lot of water and stop you from snacking during the morning. It's also packed with B vitamins for energy, fiber for extra fullness, vitamin E and oleic acid which is extremely good for you. It's a complete protein too, so if you're a vegetarian or vegan, you'll be adding protein to your diet in an easy and delicious way. Quinoa is prepared in the same way as rice. Once it's cooked, you can then warm it up in a pan with a cup of milk or almond milk until it becomes creamy and warm. Pop it in a bowl then add a spoonful of Greek yogurt, some honey and a sprinkle of cinnamon for a touch of extra warming flavor.
Tomato Soup
A quick, warm, nourishing and entirely satisfying meal has to be organic tomato soup. It's perfect for lunch or dinner during the winter months and it can either be served alone or as part of a larger meal. Even the kids will love it and it'll only take you minutes to prepare. Add a can of chopped tomatoes into your slow cooker along with some shredded carrots and onion, and some browned meat if you're not a vegetarian, and leave to cook for a few hours. The result will be chunky, warming and delicious. Alternatively, serve it with some crusty bread or wholegrain crackers for a more complete meal. If you don't like your soup to be too chunky, you could always pop it into your blender or food processor and whizz it up until it's smooth. Either way, you'll still enjoy the wonderful fresh flavors. Why not add some chilli for a bit of a kick? Or some paprika for warm flavor without the heat?
You'll find more details on bestkitchen.pro about how to choose the best kitchen equipment to prepare warming winter meals in your own home. What are you waiting for? It's time to get out those fresh ingredients and get cooking. You'll feel even warmer and cozier during the winter season!